Eye care professionals specialize in understanding how the human eye really works, as well as diseases and conditions that affect your vision—many of which do not always have obvious symptoms. Eye doctors know how age and risk factors affect vision over time for young and old, and they understand the benefits and features of corrective lenses, both as eyeglass lenses and contact lenses.
Our optometric physician takes the time to explain the results of your eye exam, describe your options and listen to your eye care needs. Because maintaining good eye health is an ongoing partnership, we encourage you to ask questions and share your health information, which could be vital to monitoring, diagnosing and treating potential vision problems.
Meet the doctors: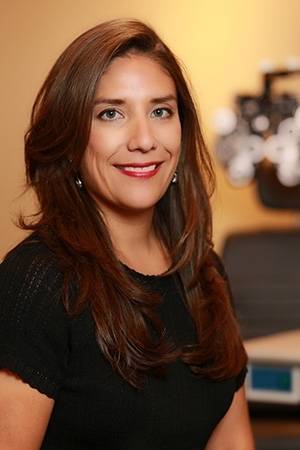 Dr. Mancha was born in Odessa, Texas. She received a Bachelors of Science degree in Biology and graduated Summa Cum Laude from the University of Texas. She earned her Doctorate of Optometry degree from the University of Houston College of Optometry in 2003 graduating Magna Cum Laude. Dr. Mancha's clinical interests include specialty contact lens fittings, especially multifocal lenses, as well as pediatric optometry. Dr. Mancha is also extensively trained in vision rehabilitation and the management of ocular disease. In addition, she is certified to perform Corneal Refractive Therapy/Orthokeratology. Dr. Mancha is currently an active member of the Arizona Optometric Association and the American Optometric Association. She is fluent in Spanish and looking forward to providing exceptional eye care to Chandler and the Phoenix community.
Dr. Jason Bailey grew up in the small farm town of Boone, Iowa. He is a third generation optometrist and has worked in the profession his whole life. He received a Bachelor of Arts degree in Chemistry from Luther College in Decorah, Iowa in 3 1/2 years. Dr. Bailey then moved to Chicago, IL where he earned his Doctor of Optometry degree from the Illinois College of Optometry in 2003.
He is married to his wife and dentist, Dr. Jennifer Bailey, and has two young boys; Jackson age 9 and Quincy 7. In his spare time he enjoys running, spending time playing sports with his boys and walking his two wheaton terriers, Lola and Boo Boo.